We Don't Sugar-Coat it
First and foremost, we want to let you know that we report everything a player must know before playing at an online casino – and this includes the good, the bad, and the ugly.
We are casino enthusiasts ourselves and have played at many-a-casino. We know our way around big and lesser-known websites, we have learnt first-hand which licences to trust and which are fake, but most of all we have understood what a punter looks for in a casino and the sort of experience they hope to have.
We like to report on everything we find. Be it positive or negative, a reader is entitled to know whether the provider they wanted to check out is any good or not. After all, we are all trying to have a fun time and line our pockets with some winnings.
Criteria we Take Into Consideration
When assessing an online casino, we go through a list of aspects we wish to analyse.
These include:
The overall website safety
Whether the online casino is blacklisted or not
The safety of transactions
The variety of games
The quality of the game developers
The overall web design
The app or mobile optimisation
The online casino's licence
The casino's responsible gambling efforts
The RTP and RNG
Each and every one of the points listed above are crucial to us: we want to experience a fun, safe environment where no shortcuts are taken.
We will delve further into every aspect in detail down below so you can learn all that goes on behind-the-scenes at SPCasinos.com
An Online Casino Must Be Safe
There are no questions about it: safety is imperative.
We can assess whether a provider is offering a secure platform in a number of ways, and here at SPCasinos.com we make sure no stone is left unturned.
Starting off, our team does some background check on the online casino in case. Does it have a reputation of any sort? Is it positive or negative? And why so?
This initial step lets us understand whether a provider is bad enough to ward off even the most curious of reviewers. Oftentimes, a reputation is a mirror of the quality of a website.
Once we ascertain that a website has a good reputation, we visit it and look around for a few things.
Independent Tests from Outside Sources
It's always a very positive sign when websites pass the test of independent testing firms.
There are in fact some very respected and well-known testing agencies specialised in online gambling that take it upon themselves to verify whether certain online casinos are legitimate or not by inspecting the provider's online gambling software and systems.
eCOGRA > is a UK company which was established in 2003. It has since become a leader in the sphere of independent testing agencies. It specialises in the testing, inspection and certification of online gambling software and systems.
iTech Labs > founded in 2004, iTech Labs is another leading agency which independently tests and certifies online gaming systems. The iTech Labs personnel are expertly trained and experienced professionals operating from across Australia, Asia and Europe.
Technical Systems Testing (TST) > is one of the pioneers of the the business, being operational since 1993. It covers locations including Vancouver, London, Macau and Manila, and tests both single-player and multi-player online games. Though acquired by GLI, it operates under its own name.
Gaming Laboratories International (GLI) > another well-established testing lab, it has operated since its establishment over 25 years ago. They are hailed as one of the leading game testers in the world with a star team of engineers, mathematicians, and quality assurance personnel who ensure games work in a fair and random way.
BMM Testlabs > founded in 1981, BMM is perhaps the oldest private independent testing laboratory in the industry. They have been recognised or licensed in more than 400 jurisdictions to this day.
There are many more third parties that inspect and analyse online casinos' games and their fairness.
The Return To Player (RTP) is a number we give much importance to given it is the percentage that shows the average stakes the casino will pay back to players over a long period. Third parties will test this number and cross check it with that reported by the casino.
Another important number checked is the RNG, short for Random Number Generator. This refers to a game's algorithm that determines random events; independent sources will run through these as well to determine whether the casino is reporting an accurate number or if it's trying to be sly and trick players.
What is important to us is that providers do indeed pass their tests, and they will often report certificates of approval at the bottom of their pages.
Personal Data Must be Protected and Safe
Nothing is more important than personal information, and the last thing you want is for it to be leaked or used in unlawful manners.
This is why our team always combs through the websites to check whether proper data protection is in place.
This can take the form of SSL Encryption, 2-Factor Authentication, ID verification, data protection regulations being adhered to, and more.
If these measures are not in place, SPCasinos.com will not approve the provider and our team will make sure to report any issues there may be in their transparent reviews.
Secure Payment Methods and Transactions are Fundamental
Speaking of safety, monetary transactions must be safe and secure. Nobody wants to lose their hard-earned money to some crook on the internet.
We at SPCasinos make sure to evaluate the payment methods offered by the online casinos we are reviewing. What is of utmost importance to us is that whichever method is chosen by the player ensures maximum safety and protection.
Certain providers pass further tests which award them with badges that certify their positive outcome.

We Check Game Libraries for Variety and Fun
De gustibus non disputandum est: the Romans knew it well. Everyone has different tastes in music, food, books, clothing… and of course, games.
One person may love jumping into a time machine and exploring Ancient Egypt, whilst others might prefer joining pirates on their quest to find a hidden treasure. Online casino games come in a rainbow of colours and styles, which is what we at SPCasinos like to see.
Firstly, we assess the sort of games on offer. Do they encompass different game types? Is the casino only focused on one type? We like to see a good assortment of:
Table games
Slots
Live casino
Sportsbook
After understanding the array of entertainment at hand, we look at whether the games are mono-themed or if they cater to different preferences. We like being able to try out newer games but also enjoy folding back on better-known titles such as Book of Dead or Bonanza.
Our team is not a fan of obsolete games, and appreciate casinos that periodically refresh their collection with new names. Sounds must also coincide with the actions happening on screen, and the fluidity of motions is also assessed. We don't let anything slip!
Most importantly, we look into fairness of the games as mentioned in the paragraph above.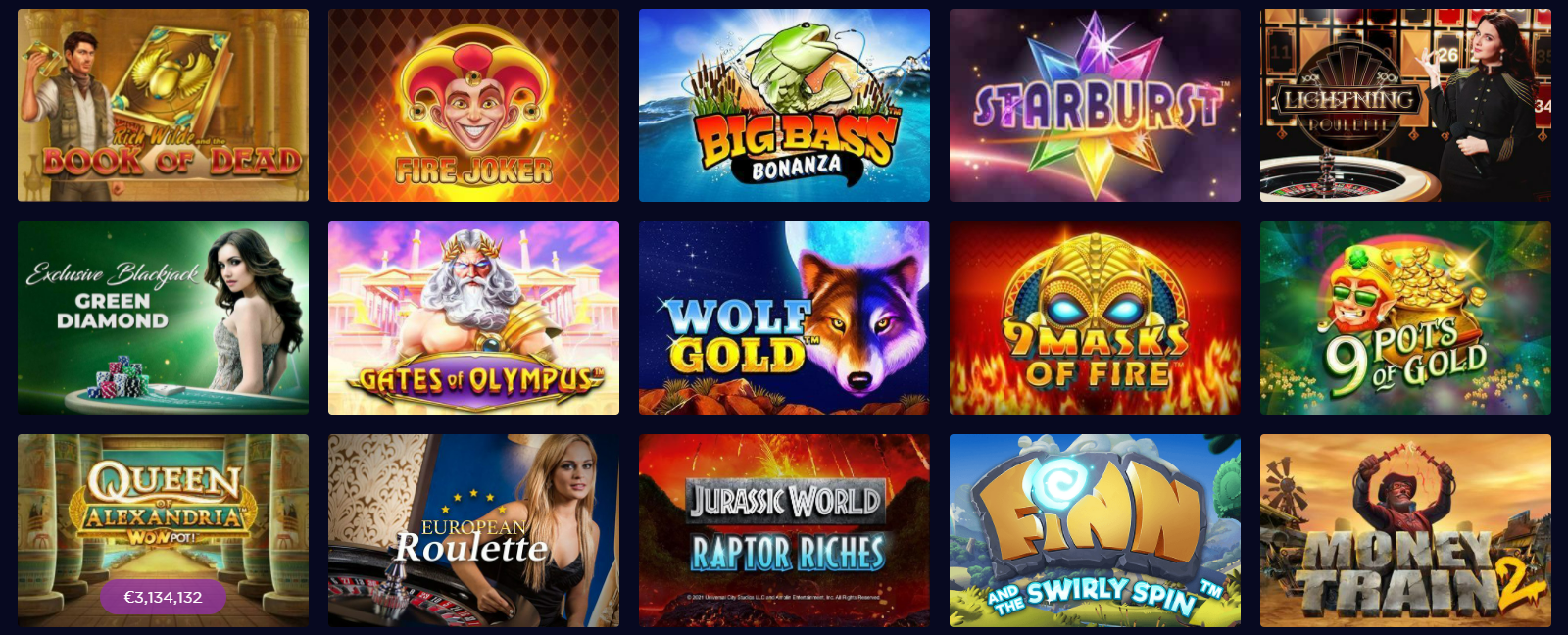 Bonuses are Always Welcome
As gambling aficionados, we love a good bonus.
Whether they are tied to a fixed deposit, a certain payment method, a loyalty scheme or more, a bonus is what we like to see.
Firstly, we check for a welcome bonus – we all like to be welcomed with open arms, do we not? And we most certainly enjoy starting off our casino adventure with a little extra boost.
Other bonuses will most certainly be available down the line such as:
Deposit bonuses
Loyalty bonuses
No wagering bonuses
And many more
More on the different types of bonuses and how to redeem them can be found on our main bonus page.
But back to us: we are nit picky when it comes to terms and conditions. We will read through them all and select the ones we acknowledge as being reasonable and fair.
Something we definitely consider when reviewing online casinos is whether their web design is newfangled and easy to explore.
We don't like having to go on a scavenger hunt every time we want to enjoy some slots, and neither do we want to lose precious time looking for information such as responsible gambling or whether a casino is properly licensed.
In our books, a clean design is the best. We also appreciate rapid loading times, links that actually work and are not broken, images properly displaying, and an overarching theme.
We Check Mobile Optimisation and Casino Apps
All of the above are useless if lost when we use our smartphones.
As more and more players take up playing on the go from their phones, online casinos must perform just as highly on mobile as they do from desktop.
Another piece of our review puzzle is trying out providers from our phones, and we like to see websites properly adapting to a smaller screen.
Since that is not always the case, extra brownie points are given to those operators that have an app we can download.
With online casino apps we check whether the ease of use is just the same as the website (or better, or worse), and if the game library is just as packed. Moreover, we like to easily read text from our phone screens – so fonts and their size are just as important.
Lastly, no bugs need to be loose and any fixes or patches are also checked.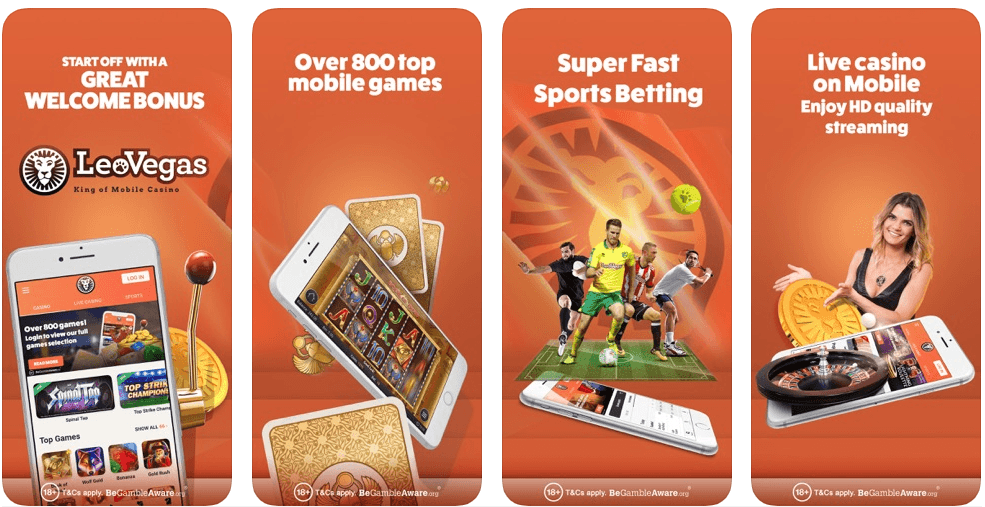 We Only Accept Proper Licences
All is lost if the online casino fails to showcase an official licence.
One thing we absolutely do not compromise upon is the licensing: if an online casino is not accredited by a reputable jurisdiction with an official, legal licence then it's game over. We won't even consider continuing with our review.
It is vital that casinos are regulated and overseen by a trustworthy body. We need to know that players are safely playing on websites that will not simply up and disappear with their money.
Online casinos must be held accountable for any wrongdoings, and the only way for them to adhere to rules and regulations is that of being holders of a legal casino licence issued by an accredited commission.
SPCasinos cross-references the licence numbers shown on the websites with the accrediting body for extra security.
Customer Service Needs to be Top-Notch
Just in case of dispute or for the sake of clearing up any doubts a player may have, customer service must be offered by an online casino.
Our team reaches out to customer support through the different channels they might offer such as:
Live chat
Telephone line
E-mail
Not only is the timing of the answers taken into consideration, we also observe the attitude and kindness (or lack thereof) of the agents.
The Wellbeing of the Players is Most Important
As you may have noticed, the concept of safeguarding the players is of utmost importance to us.
This is why we at SPCasinos always thoroughly analyse the Responsible Gambling Programme an online casino offers.
Gambling can be addictive, we are well aware of that. An online provider must offer a positive approach to gaming, and be ready to give a helping hand to those punters who are most in need.
Online gamblign should be a fun, entertaining experience at all times – and if that were to dwindle, then a programme should be in place to help those in need.
Our Reviews are Transparent and Unbiased
Though we all have our favourites, we strive to report reviews of online casinos in the most unbiased manner possible.
We take the scoring of all the above criteria and compile into one article. Combining our experience, knowledge and passion, we bring to you some of the most trustworthy, impartial and honest reviews out there.
Would you like to meet the team behind SPCasinos? Head on over to our About Us page and get to know us!