What is an Online Casino Licence?
An online casino licence is a seal of quality which guarantees the legitimacy of a casino. To be able to be awarded one, providers must undergo strict scrutiny by special gambling committees.
Depending on the jurisdiction, different requirements may be needed to be fulfilled by the online casino. Once the online provider has confirmed it is worthy of a licence, the relevant authority will be able to issue one.
A gaming licence ensures that:
The online casino is running a legitimate business;
The games are not rigged;
RTP and RNG are legitimate and approved;
The winnings are properly paid out.
Operators who are not registered and compliant with at least one jurisdiction or country may face being shut down, fined, prosecuted, and blacklisted.
A casino licence bears an alphanumeric code unique to the operator, and which is usually displayed at the bottom of the online casino's page. It will usually be directly linked to the licence itself, which you can freely peruse; if no link is provided by the operator, you can look up the code online and check if it is a legitimate one.
What a Casino Licence Looks Like
An online casino licence will be available for punters to look up under the form of a dedicated webpage published by the Gaming Authority itself.
Different Authorities will issue differently looking licences; overall the information you can find on one are the following:
The name of the operator
The address (be it the legal one or its headquarters)
The email address of the operator
The status of the licence
Licence number
Licence type and Class type
Game types and Service Providers approved
Approved Alternative Dispute Resolution (ADRs)
The operator's website(s)
Make sure that the URL you are looking at is indeed that of a legitimate Authority, as the majority of licences are preceded by the relevant website before displaying any further part of the webpage address.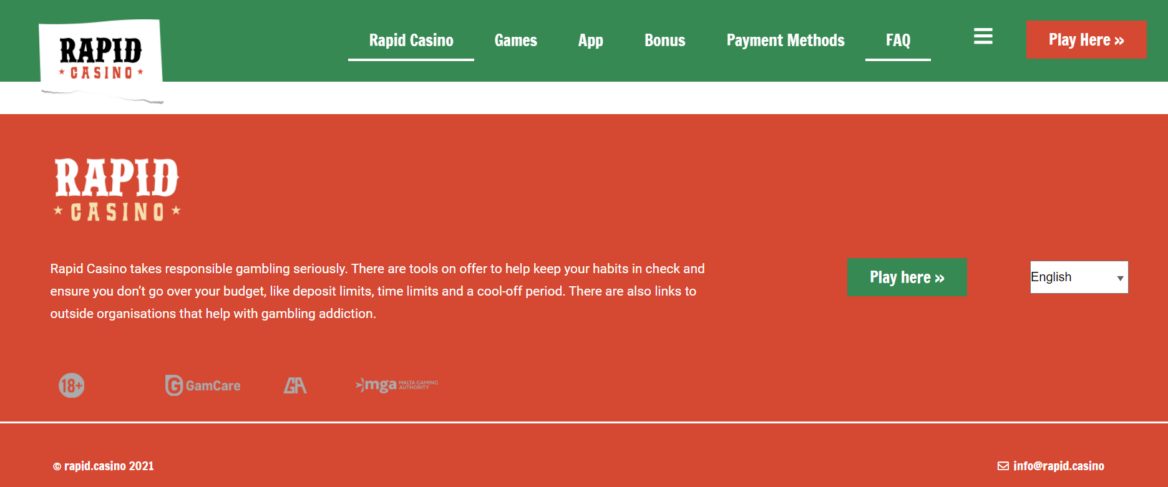 How To Get an Online Casino Licence
Online casinos usually apply for what is called a remote licence – where a casino does not need to be physically headquartered in a specific country, but operates under their legislation. There may be exceptions to this, such as the UKGC's requirements. More on that later.
Generally speaking, the requirements asked of an operator include a positive cash flow position, thorough due diligence, and solid proof that the systems in use, players' personal data, and games are safe and secure.
Furthermore, AML or anti-money laundering measures must be in place. Responsible Gambling must be present on the website, and appropriate customer verification are fundamental aspects taken into consideration by Authorities when assessing providers for an online casino licence.
Before a licence is issued and approved, the casino must pay an application fee and undergo a long and extensive assessment process. Detailed background checks of the owners, the firm's internal structure, a full audit of all procedures and methods put in place, and unequivocal proof that all casino games are random and fair are analysed.
Should the operator fail to comply or pass these audits, the licence application will be rejected or the current one revoked.
Operators Who Need a Gaming Licence
The operators who need a gambling licence can be defined as any business conducting gambling activity, including:
Poker
Bingo
Lottery
Sports betting (eSports included)
Sportsbook
Gaming
Given the nature of online gambling, it is imperative for players to ensure that they are partaking in legitimate gaming. Not only is it illegal for a provider to offer gambling solutions without a proper licence, it is also not recommended that punters gamble their hard-earned money on shady websites. Let's dive deeper into why that is.
FAQ
Frequently asked questions about Online Casino Licence
What is a casino licence?
A casino licence is a licence awarded by a Gambling Authority to a casino which has passed certain security and quality checks. By receiving it, the online casino is officially allowed to operate legally; it also acts as a beacon for players to assure them the casino is safe to play at.
What is the best online casino licence?
Any online gambling licence issued by a trustworthy, reliable, legitimate Authority has our seal of approval. Check our list of approved gaming licences above for a more comprehensive look at worldwide quality licences.
How do I know an online casino is licensed?
Usually online casinos display their licences at the bottom of the page. Scroll down to the very bottom and look for any text that mentions their headquarters and in theory you should see mentioned any gambling licence they may hold – including the Authorities' logo.
How can I tell if a gambling licence is legit?
By clicking on the licence displayed on the online casino page, you should be redirected to the dedicated webpage. If the licence you are looking at reports the Authority's logo, the provider's details, the games licensed, and the status of approval then you are on the right track. Check if the URL starts with the Authority's website.
Does something feel off? You can copy the licence number and look it up on the Authority's online list to be extra sure.
How much does a casino licence cost?
The cost varies greatly from jurisdiction to jurisdiction, and also on what services and games are to be licensed.
How long is an online casino licence valid for?
This also varies from jurisdiction to jurisdiction. In Malta, for example, it used to be valid for 5 years but has since been extended to 10; in Estonia, it could even range to 20 years; in Latvia, it must be renewed every year.
What types of gambling licences are there?
There are various licences and permits for various types of gambling operations, depending on how the jurisdiction and local Authority prefer to classify them as.
Generally speaking, there are online casino licences for any form of gambling: bingo games, lottery, poker room, sportsbook, gaming and more.
What happens if I play at an unlicensed online casino?
Gambling at an unlicensed casino means that you have no assurance that the casino games are fair, that your data is secure, and that your winnings will actually be paid out.
How to Tell if a Casino Licence is Fake
Unfortunately, there are still some sly foxes out there that try their best to pass as legitimate businesses by forging online casino licences. Here is what you should look out for:
Check for a casino licence number on the website
Start by scanning the website for the reported casino licence. You can usually find it in the fine print at the bottom of the page. You will either see an alphanumeric code or simply a reported "licensed under" and the jurisdiction name.
 Click on the link to see if it opens the licence
Generally speaking, an online casino will have a link placed on their reported licence that takes to the licence itself. Now – that can either open another tab or take you straight to another website displaying the licence. It can be in the form of a .pdf or simply as a webpage. Either way, you should be redirected somewhere where you can fully see it.
Does the URL start with the Authority's name and link? Then that's a good sign. Forgeries can't connect directly to an Authority's website without being detected and therefore exposing themselves.
Pictures or logos are graney
Do the logos of the Commission issuing the licence look a bit static-y or grany? Then it's probably a poor rendition of a copy-paste job.
If the licence looks very outdated then it's good to look up how long a licence in that jurisdiction is valid for. In Malta, for example, it is now extended up to 10 years but in other instances it could only be valid for 1 year.
It might well be that a bigger umbrella name oversees a smaller casino which runs under their name – but after some digging you notice the online casino name has no relation to the name reported on the licence. This is certainly not a good sign!
The ultimate way to tell whether a casino licence is fake or not is by copying the licence number (usually made up of both numbers and letters) and to run it through the Authority's online library.
Every Authority should have a public register where you can look up licences and licencees. Just input the information and cross-check the results with the licence you are looking at. If the information matches, then you're safe!

Why You Shouldn't Play at Unlicensed Casinos
As earlier mentioned, unlicensed casinos are effectively not adhering to any laws or regulations; this means that they operate in an unlawful manner, and could well refuse to pay out any winnings and disappear without a trace before you can report them.
Unlicensed casinos are also not checked for anti money laundering measures, meaning that you might be second-handedly enabling this fraudulent behaviour.
Furthermore, customer verification and the protection of vulnerable players through Responsible Gaming are also critical aspects any casino should cover. An operator that is not licenced may not implement either, effectively exploiting players without care for their wellbeing.
Games at a casino that does not hold a licence can also be rigged, leading to biased results in favour of the house at every turn – and nobody wants to be cheated! So beware of any online casino that does not show a legitimate licence.
Lastly, casino licences also protect the countries in which they are based: by regulating the iGaming market, a country is not letting casinos run amok, potentially damaging the state's economy and reputation.
Licensed VS Unlicensed Casinos Comparison Table
| | Licensed Online Casino | Unlicensed Online Casinos |
| --- | --- | --- |
| Stores data safely | Yes | No |
| Safe & secure transactions | Yes | No |
| AML Processes | In place | Not provided |
| Scam protection | Yes | No |
| Is fully regulated | Yes | No |
| Offers Responsible Gambling | Yes | No |
Some of the Most Trustworthy Casino Licences we Take into Consideration at SPCasinos
We have covered what a casino licence is, how operators can apply for one, what process they must go through in order to be awarded one, so it is now time to go through which online casino licences are the best ones out there.
Here is a list of well-known and trusted Gaming Authorities and their casino licences from around the globe:
These are the most highly-sought online casino licences around the world, though there are certainly more that can be added to the list. We highly encourage you to check whether or not the online casino you are playing at shows being licensed by any of the above. If it is instead licensed by another Gambling Commission, you should take time to read up on it so to learn whether it is a trustworthy one.
Online Casinos with Great Gambling Licences