SPCasinos Mission and Outlook
On this page we give you a bit more about us. While our site aims to be direct and professional, there are real people behind the brand who are passionate about online gaming. We believe in freedom of expression, and as such, we don't censor our opinions. You'll find the great, the not so great, and the brutal truth in our reviews.
Our objective is to provide players with everything required to have the best online gaming experience possible. This mission involves equipping you with all the knowledge you need to transact safely with casinos in a fun, exciting online environment.
On this site, we present transparent reviews that reflect the true quality of all the casinos we review. Players can express their own opinions by leaving comments in our contact form. We love to hear from you and appreciate any feedback that may help other players.
Content Team
Our experienced team of casino researchers stops at nothing to deliver the freshest reviews and top lists day in and day out.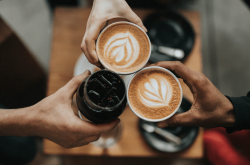 Kim Wilson
I'm Kim, the dedicated editor-in-chief at SPCasinos.com. I've been obsessed with online gaming for as long as I can remember. After several jobs in the corporate casino sphere, I now pursue my real passion and pass on my specialist knowledge of online casinos and the sports betting business to our readers.
Lisa Hemmingway
My name is Lisa and I'm an enthusiastic member of the editorial team here at SPCasinos. I've been working in the casino industry in various capacities for over 10 years. I'm the obsessed contributor who keeps the team up to date with the latest developments and innovations in online gaming. I'm always on the lookout for new casinos, exciting game mechanics, and fair payout percentages.
Thomas Cornelissen
Hi, I'm Thomas. I've been working in the online casino industry since 2011. I'm the in-house expert on slot machines, payment providers, cryptocurrencies, and everything related to iGaming at SPCasinos.com. For me, online gambling is the best invention since Sonic. I'm lucky that my favourite hobby became my full-time job. I enjoy every moment I spend testing online casinos and sharing my passion with players.
Development Team
To back us up, we have some awesomely creative minds working behind the scenes to bring you a unique, fun, user-friendly website.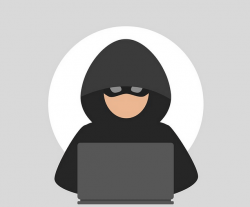 Liam Dunn
I'm the creative mastermind responsible for maintaining SPCasinos. I keep the site up and running with plenty of coffee and loads of laughs from my teammates.
Jade Campbell
Hi there, and welcome to my site. I'm Liam's backup when he needs me. That's a nice way of saying that I do all the hard work while he drinks the coffee. Jokes aside, I've been in IT for over 12 years and love the creative process of building websites.
Marketing Department
Our content wouldn't mean much if there was no one out there reading it. Fortunately, we have the best marketing team on board to spread the word.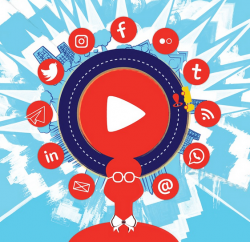 Jorn Elliott
My name is Jorn, the fanatical content manager and marketing guru at SPCasinos.com. My area of expertise is in the field of online casino testing and ranking offers. Through my business studies I received valuable marketing insights that help me assess the online casino market. My primary focus is to make the information provided by my team of content creators easily accessible to players.
Helene Thompson
At SPCasinos, I am responsible for making the editorial team's hard work visible to online gamers. I have been employed in casinos all over Europe before joining this amazing team of casino gurus on their never ending quest to educate players and steer them in the best direction. My background in the gaming industry makes me an expert on the latest casino news, gambling laws, and regulations.
Our Forward-Thinking Philosophy
We aim to bring you honest, in-depth casino reviews and guides as well as helpful online gambling tips. Our motto is, "We don't rate it until we test it."
We want to keep the site as relevant as possible. So, if you stumble across something that doesn't resonate with you, please use our contact form to tell us why and how you think we can improve it.
We can't promise that we'll change our view, but we will try to understand yours and re-examine our findings when necessary.
Promise to Players
Our team is made up of real experts – journalists and players with decades of casino gambling experience between us. SPCasinos.com is an affiliate website, which means we do not offer any casino games ourselves. We test all the games, online casinos, and payment providers thoroughly before we review and rank them. The casinos that we recommend on this site are those that we enjoy playing at ourselves.